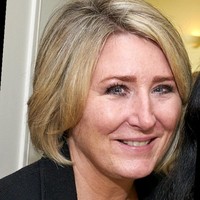 Diana Managing Director at Easy Internet Services since 2002, a digital marketing agency based in Leicester, with a worldwide client base. Her mantra is 'proven not promised', and as a result Easy Internet Services is a dominant brand in the SEO sector. Co-owner of Easy Internet Solutions and Dreme Ltd.
Easy Internet Services offer cost-effective SEO, PPC & social media service. With a keen understanding of the factors affecting business, Diana has continued adding to the portfolio of services Easy Internet offers to increase the client base. These services included Easy Website Design which provides cost-effective web design services to small businesses and a variety of one-off services to give a company's online presence a boost.
Since 2018, Diana has taken the position of managing director and uses her experience to offer a flexible, bespoke service to clients from a range of areas. In this fast-changing industry, keeping the company at the cutting edge of digital marketing is crucial. To achieve this, Diana champions continuous professional development for herself and her staff and implements policies to ensure the best talent is recruited. This ensures that the company's services never become outdated, and they are always offering optimum service to its clients.
Diana has always been passionate about giving back to her local community. Believing it is important to inspire, mentor and create opportunities for girls and women, in 2015 Diana set up the 'Your Smalls Appeal'. This charity works to provide sanitary products and support for education to girls in Africa, however, her philanthropic work does not stop there. Identifying strongly with the motto 'Serve Above Self' Diana is a member of The Rotary Club of Leicester and uses her position there to develop vital links between the community and local businesses.